Testimonials / Reviews Putsborough Holiday Cottages
Putsborough Garden Cottage
Visit Devon Tourism Award Winner 2016
All cottages awarded 2019 Trip Advisor Certificate of Excellence!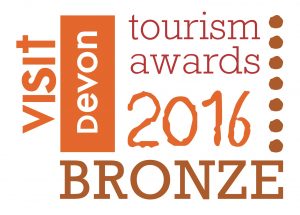 A selection of comments from our Guestbook:
Lovely setting and the cottage had some great extra touches, fantastic gardens and beautiful walks along the coast and beaches!
We were blown away by Garden Cottage in Putsborough, it is amazing! So Spacious and everything thought of, I really do not want to leave.
Love it all, nice little touches all round, great taste, fantastic gates!
After surfing the waves, a great bbq to cook on and watching a DVD with surround sound makes all the difference, will be returning again at some point, wish we had another week.
It is fantastic, beds are so comfortable, cant wait to stay again.
How lucky we were to bag a week in a newly built quality place such as this, if you ever want to sell up can you give us first refusal?
This cottage is absolutely amazing both for families and for indulgent couples such as ourselves. It is a spacious, beautifully built house with jacuzzi bath, superb super king bed, stunning open plan kitchen living area which is well equipped with top of the range appliances and full sky tv and wifi. Outside is a wonderful barbecue and patio area, private sun patio and even an outside shower to remove the last vestiges of the beach from you and your dog. The dog friendly beach of Putsborough is a short walk away and the cottage is placed within walking distance of Woolacombe, Georgham and Croyde so you need never use your car once you are there.
We really didn't want to leave this review because we didn't want anybody else visiting the cottage. It's such a hidden gem we wanted to keep it our little secret but the cottage is such an absolute credit to the owners we had to give at a big thumbs up!
Thanks for a wonderful holiday, we loved walking the beaches and visiting the local pub where the food is amazing! A great place to spend our New Year!
Putsborough Manor Cottage Reviews
click link below:
A selection of comments from our Guestbook:
Just enjoyed a sunny week at Putsborough Manor Cottage we couldn't have asked for a more relaxing time. The cottage has everything you need, the kitchen is well equipped, the living area is spacious and the garden is huge.
The cottage is close to the beach great for early sunrises or catching the beautiful sunsets also great for walking the dogs !!
The owners are the perfect hosts giving advice for local fishing, shooting venues and good places to eat. We didn't eat out much but have visited The Rock and the Kings Arms in Georgeham on previous holidays and always had a nice meal both places a short drive away. What I would recommend is walking to Woolacombe along the beach have lunch in the Boardwalk (great Cajun chicken burger and Thatchers Cider) and then a nice stroll back along the beach to the cottage. On the beach there is a small cafe and shop for your beach essentials. Another recommendation is Tesco grocery delivery we hadn't done this before but found it very useful we didn't waste time shopping for food!!
The cottage is a credit to the owners and the new build cottage is amazing can't wait to stay there too!! Thank you for lovely holiday!What a lovely cottage. A privilege to stay in – made very welcome. Love this area.
Had the most fabulous time – the cottage is stunning – a little piece of luxury in a fantastic setting. Location perfect for surfing and walking. Thanks so much, hopefully see you next year!
Had a lovely time, lovely location and the views are to die for!!!
Perfect cottage in a perfect location. Amazing beach, great food at the local pubs. Hope to visit again.
A wonderful place to see in the New Year. Enjoyed walks to Baggy Point and Morte Point. The food at The Rock (Georgeham) was delicious. Delightful cottage.
When you stay with us don't forget to add your Testimonials / Reviews of Putsborough Holiday Cottages to our Guestbooks!